CoreComm Shopping Mall
We've combined some of the most well known stores into one convenient location. From JCPenney, Amazon, and Gap to Old Navy, Eddie Bauer and Hallmark, all your favorites are here in one place. Enjoy the convenience of the mall without leaving your chair.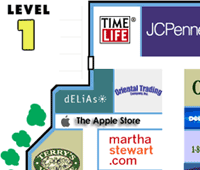 Online Auctions
Online auctions are a great way to get top dollar for your products, antiques, new found discoveries, or unwanted possesssions. Let the bidding begin.
Search Now!
CoreComm is not responsible for content on external sites. Please review the privacy and security policies of each vendor before making online purchases or providing personal information. Forecast Information Provided by
Weather Underground